Great Deals from Boggio Family Pharmacy
Don't Miss Out On These Awesome Deals from Boggio Family Pharmacy!
The new Boggio Flyer is out and the savings look so great you won't want to miss out!
About Boggio Family of Pharmacies: One big pharmacy family made of four locations and familiar, friendly, expert staff! Your source for medications, medical information, and independent living supplies. A trusted friend providing you the advice and products needed to stay healthy and independent.
Four Locations to Serve Niagara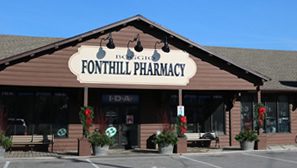 Fonthill
155 Hwy 20 W
Port Colborne
200 Catharine Street
Ridgeway
307 Ridge Road
Niagara Falls
6680 Drummond Rd.